Skip to Main Content
It looks like you're using Internet Explorer 11 or older. This website works best with modern browsers such as the latest versions of Chrome, Firefox, Safari, and Edge. If you continue with this browser, you may see unexpected results.
ABOUT THIS LIBGUIDE
This Library Guide presents a selection of additions to our Library collection for Hotel and Facility Management. This includes some of the latest acquisitions of (e-)books, links to the latest editions of key journals, and the latest developments in Library facilities, resources, and services.
You might also be interested in the latest acquisitions of Tourism, Leisure & Events and Built Environment
QUESTIONS? ASK YOUR AHF LIBRARIAN
Maaike van Berlo
Available on Tuesday, Thursday and Friday.
076-5332290 / Send me your question /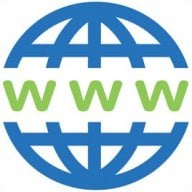 Visit our website
AND MORE ...
Library support for your blended learning course '21-'22
Are you looking for ways to improve the study success of students in your blended learning course? Let the Library help you. We offer various tools and services to improve your students' information skills, one of the so-called 21st Century Skills, and therewith the quality of their products. Some of the options:
integrate one of our existing tools in your curriculum like the Information Skills Toolbox or the libguide Referencing@AHF
point students to our practical short Video Clips, for example on the use of Metasearch or Google Scholar
advise students to follow one of our practical webinars on Endnote and various levels of information skills for students and faculty
co-create a tailor-made workshop on information skills for a specific course
add me to you Microsoft Teams communities for a quick (chat) response to the students' information-related questions
advise students who got stuck with their literature search to request an online Meet-with-a-librarian for personalised advice.
You can also decide to co-create a tailor-made information skills tool specifically for your own course. Please contact me via mail or telephone to explore the possibilities.