Skip to Main Content
It looks like you're using Internet Explorer 11 or older. This website works best with modern browsers such as the latest versions of Chrome, Firefox, Safari, and Edge. If you continue with this browser, you may see unexpected results.
ABOUT THIS LIBGUIDE
This Library Guide presents a selection of additions to our Library collection for Hotel and Facility Management. This is a special on beverages, including books about wine, champagne, whiskey, coffee and more.
It will be updated on a regular basis with new additions. So please visit this page regularly. Please note, that some books are on order and not yet available.
For new library materials on other subjects involving Hotel and Facility, please check the other lists of new arrivals. You might also be interested in the latest acquisitions of Tourism, Leisure & Events and Built Environment.
(updated June 24th 2022)
LATEST ACQUISITIONS ON WINES
LATEST ACQUESITIONS ON COCKTAILS
LATEST ACQUISITIONS ON COFFEE & TEA
HOW TO VIEW & DOWNLOAD E-BOOKS
You will find e-books via our Catalogue (add your specific search term, and select item type "Online resources" ) and also via Metasearch (limit your search results with Source Type: e-Books). You can use these 'How-to' guidelines to access and download e-books from our EBSCO e-books collection. For additional support, please contact your AHF librarian Maaike van Berlo or our Library Information Desk.
QUESTIONS? ASK YOUR AHF LIBRARIAN
Would you like to have a publication included in the library collection? That is possible. For questions concerning the AHF library collection. Please contact me.
Maaike van Berlo
Available on: Monday morning, Tuesday, Thursday morning and Friday.
076-5332290 /
Send me your question /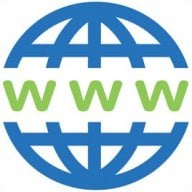 Visit our website
LATEST ACQUESITIONS ON BEER
LATEST ACQUESITIONS ON DISTILLED SPIRITS